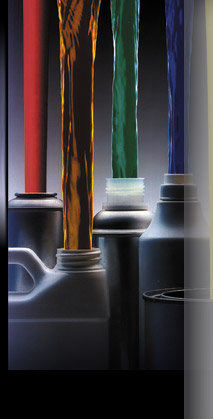 WELCOME
With over a half century of experience in the contract packagers industry, Schafco Packaging Company excels as a leader in the development, manufacturing, and custom packaging of liquid and paste products for all industries. Not only do our contract packagers manufacture and package products using existing formulas, but our chemists can also develop new products exclusively for your unique needs. Our custom packaging services include helping you select the best application for your product as well as designing and producing the package and its label. Of all the packaging companies around, Schafco is the leader in contract packagers.
Quality Products Designed for any Use in Bulk or Aerosol Dispensers
Among packaging companies, we have earned our contract packaging services reputation for excellence by valuing our customers, paying attention to their needs, and by consistently delivering quality products to them in a timely manner. Our contract packaging services supplies customers all over the world, and we are dedicated to meeting or exceeding their expectations. This goal has kept us at the forefront of all packaging companies. Our innovation, expertise and experience enable us to meet your unique needs for product development and custom packaging. We have fulfillment distribution packaging to go from sales inquiry to delivery. We offer the best fulfillment distribution packaging possible. We will meet or exceed your needs with our fulfillment distribution packaging. Our contract packaging services are second to none.
Our Mission Statement
We will conduct our business with honesty, integrity and with great respect for all people. We will excel in serving our customers. We will value and nurture our employees. Schafco Packaging Company will purse these ideals while providing financial strength and stability for the company. Our customers, business partners and employees will take pride and personal satisfaction in their association with Schafco Packaging Company.