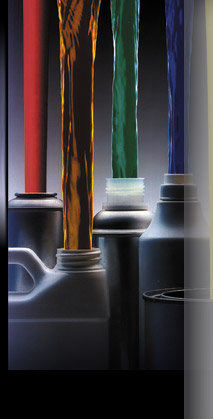 LIQUID FILLING SERVICES
Our packaging consists of turn-key service or the filling of your product into your container. We provide liquid filling services and can blend to your specifications. You can specify caps, actuators, aerosol valves and packaging to fit your needs. Depending on volumes, your container can be labeled or lithographed. Warehouse or drop-ship options are available to meet your requirements.
TYPES OF CONTAINERS
Glass & Plastic Bottles & Jars - 1 gram to 1 gallon
Metal & Plastic Pails or Drums - 5 gallon to 55 gallon
Metal & Plastic Cans, F style and Round - 1/2 pint to 1 gallon
FILL CAPACITY
1 gram to 55 gallon
RUN QUANTITY
50 cases to 5000 cases
CONTAINER LABELING
We provide pressure-sensitive labels and paper labels. We can also develop a labeling application that will meet your specifications.
CLOSURES - PLASTIC OR METAL
Inductions Seal Liners
Standard Liners
CONTACT SCHAFCO
If you have a question or need more information about our services, please call 717-687-7017 or send us an email!